Introduction: Every time a Process Tool Copy is completed and saved, it is stored in the Completed Folder in the Control Panel. Here you will learn how to access the Completed Folder.
Step 1: You can access saved completed items by clicking the "Complete" button next to the Process Tool.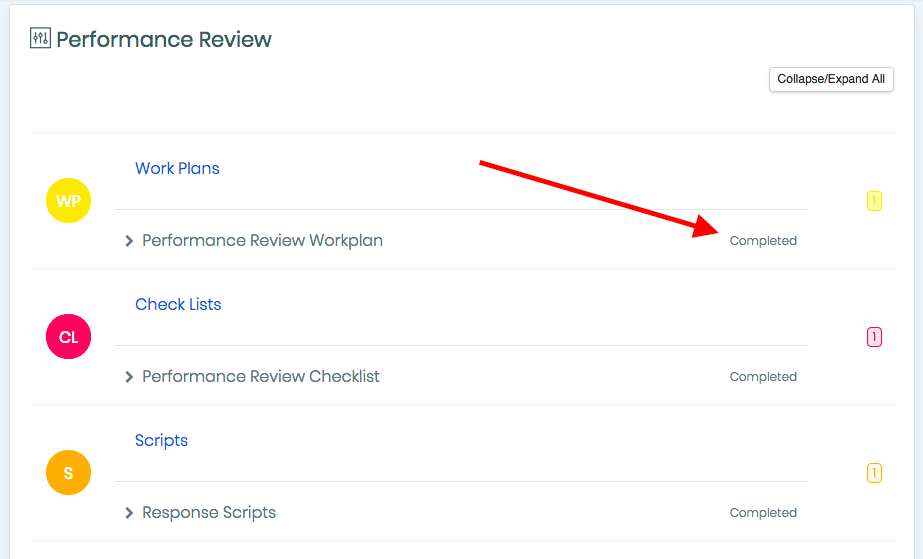 Step 2: All completed Work Plans, Check Lists, Scripts, Uploaded Files, Forms, Policy Notes, Custom Forms, Video, and Audio may have any number of completed process tool copies within them. Click the title of the completed Process Tool copy you wish to view and/or edit.