Introduction: Learn how to add Processes from a Process Library.
Step 1: To add processes from the Process Library select "Library" Inside of one of the Four key Functions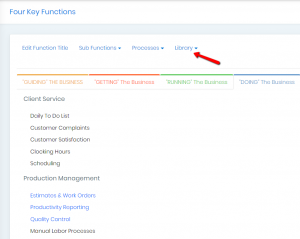 Step 2: Choose a library from the drop down to view Library Processes.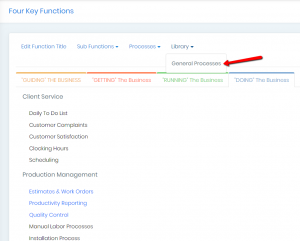 Step 3: Select the Sub Function drop down and choose the Sub Function that you would like to copy the library processes into. If you copy library processes into the wrong Sub Function you can always move them by dragging and dropping.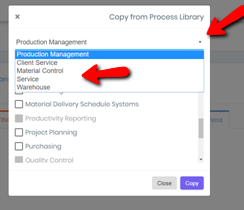 Click the check box next to the Library Processes you would like to copy and select "Copy"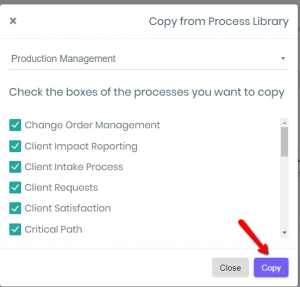 NOTE: All Touchstone accounts have the "General Process Library". If you are a memeber of one of our consulting partners then you may also have industry specfic librarys linked to your account. If you're interested in our industry specfic libraries CONTACT SUPPORT.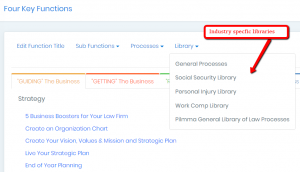 Note: If you have previously copied a Library Process and it already exists in your Key Function, then the process will be grayed out and unavaiable to download. This prevents against duplicates.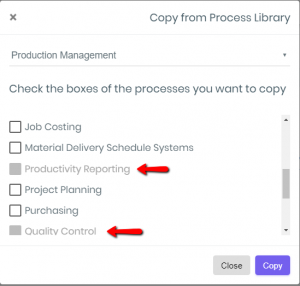 Note: If you copy a library process and then delete it from your process list, it will be added back to the library and can be downloaded again.
Accessing PreWritten Processes