Introduction: Learn how to print your process list using your local printer, by downloading it to Word or PDF, and how to email it to a personal email address.
To email your process list to a personal email address:
Step 1: Click the Print Options icon to print using your local computer, Microsoft Word, PDF, or Email.
Step 2: To send a Sub Function through email, select "Email" in the drop down menu for Print Options.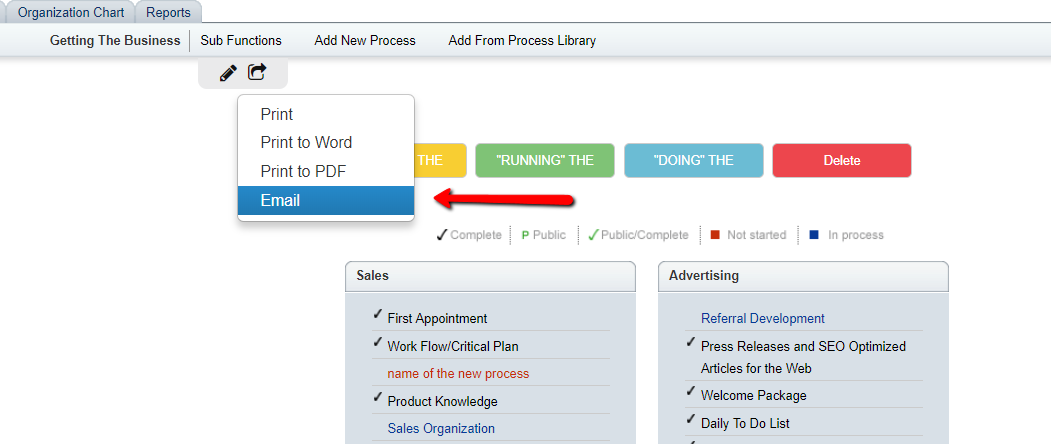 Step 3: Enter the required fields (*) and an optional message and click "Send email" to send selection as an email.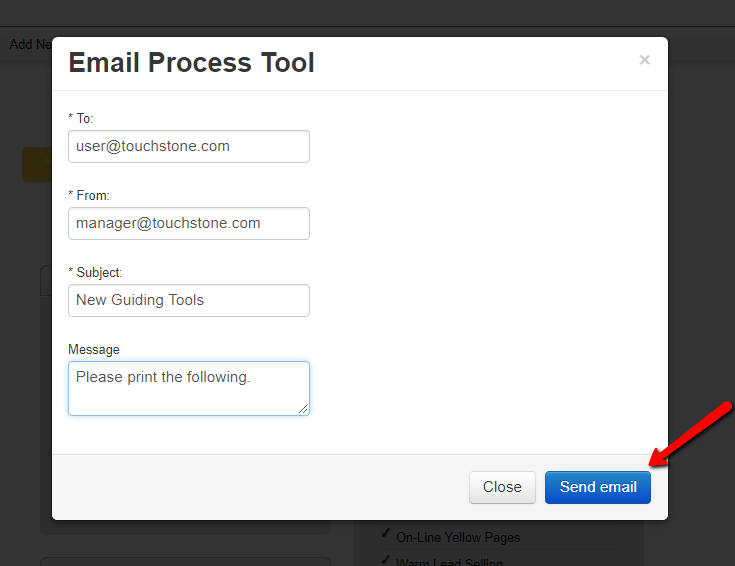 To print your process list:
Step 1: Select either "Print" to send the document directly to your local printer OR download the document either to Microsoft Word or as a PDF and print from your computer.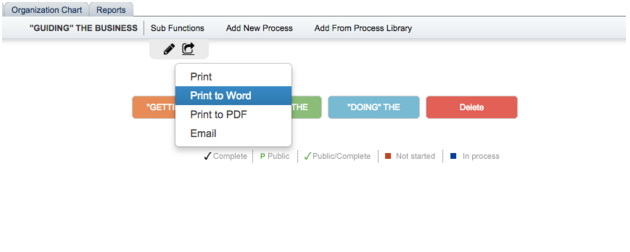 Step 2: Select "Print" from either the print screen, Word, or the PDF that appears.