Introduction: Learn how to recover your password.
Step 1: If you forget your password, you can use your username, which is also your e-mail address to recover it. Go to the TouchStone login page (www.touchstonebusinesssystems.com) and click the "Forgot password?" button.
Step 2: You will then be directed to enter your e-mail address, which has to be the same e-mail address that you are using for your username. Then click "Recover Password".

Step 3: A message will then appear stating that an e-mail has been sent to your e-mail address to verify that it is authentic, and to give further instructions. Close this screen and go check you e-mail box.
Step 4: You should receive an e-mail from TouchStone Business Systems with the subject TouchStone Password Recovery. Open this e-mail.
Important note: If you do not receive this e-mail check you spam filter. The e-mail address you are using must be you current username e-mail address. If you have forgotten your username e-mail address contact Business Design Corp to verify.
Step 5: Once you have opened this e-mail click the link provided.
Step 6: You will then be directed back to the Touchstone login screen, which will instruct you that your new password has been sent to you in another e-mail.
Step 7: Then go back and check your e-mail box and retrieve your e-mail. The e-mail will be from TouchStone Business Systems and the subject will be TouchStone Password Reset
Step 8: The email will include you new temporary password, which is randomly generated.
Step 9: Cut the temporary password out of the e-mail, then go back to the TouchStone login page and paste it into the password field, enter you username and click the "Login" button.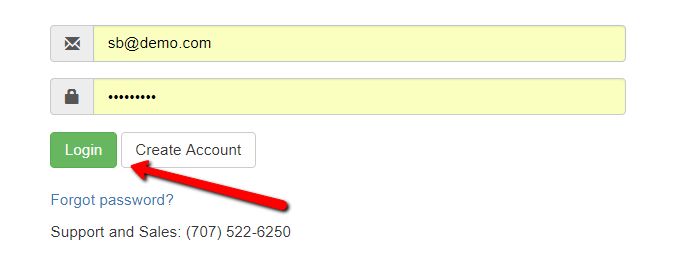 Step 10: You can then change your password to something you will remember in User Settings.