Introduction: Learn where and how to access Management Review from the Home Page.
Management Review is accessed by selecting a specific user listed under the "Management Review" table on the Dashboard.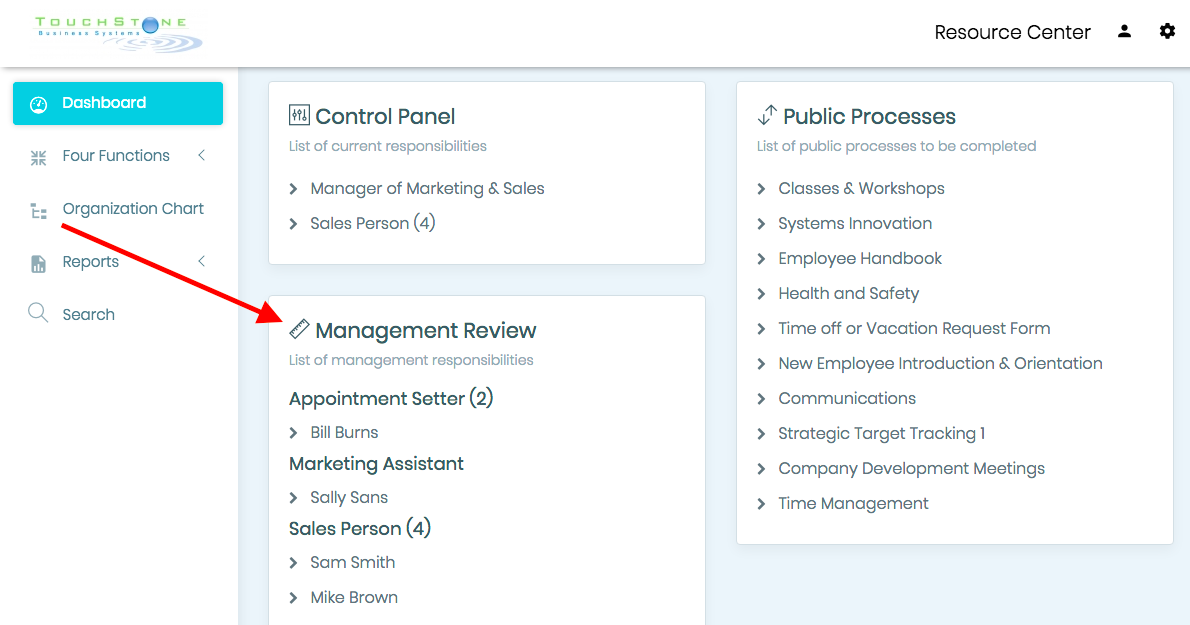 Select the process you would like to review on the list of processes for which the user is accountable.
(Note: In Management Review, the Public Processes are also listed on the right side. Public Processes also need to be trained.)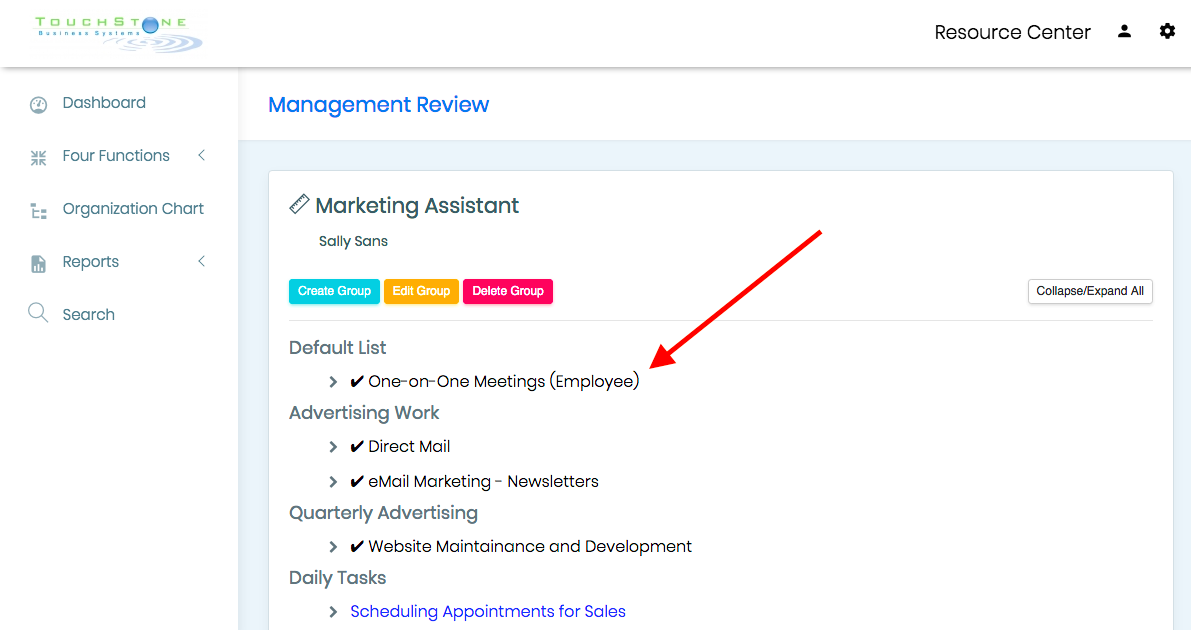 Review the completed and saved Process Tool Copies by searching the Completed Folder.
The Completed Folder holds all of the Process Tool Copies the employee has saved. Process Tool Copies are saved by date and time and/or title.
To access the completed Process Tool Copies, click the button next to "completed:" or search for the completed item by using the magnifying glass.