Introduction: Learn how to print or download a process tool
Step 1: Select the "Print" icon from the tool bar of the process tool that you would like to print or download.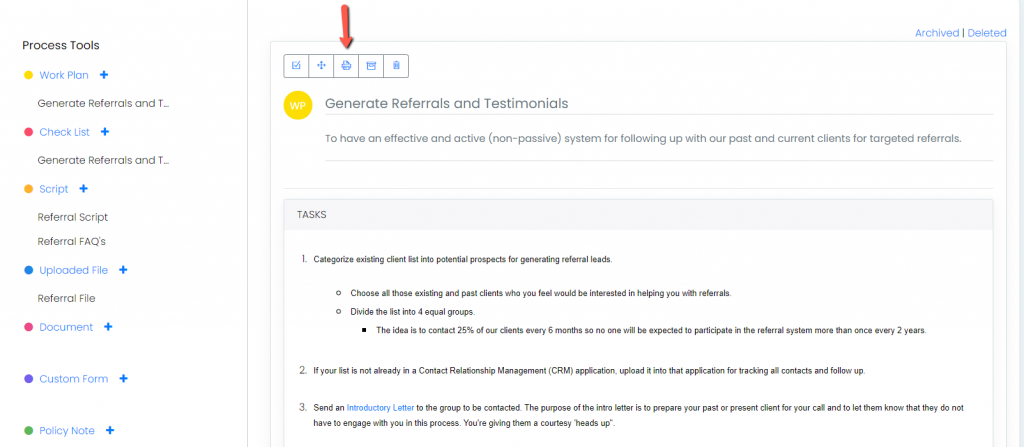 Step 2: If you want to print the process tool or save it as a PDF select the "Send to Printer" button.

Step 3: Your local printer box will appear and you can then choose to print to PDF or directly to your printer.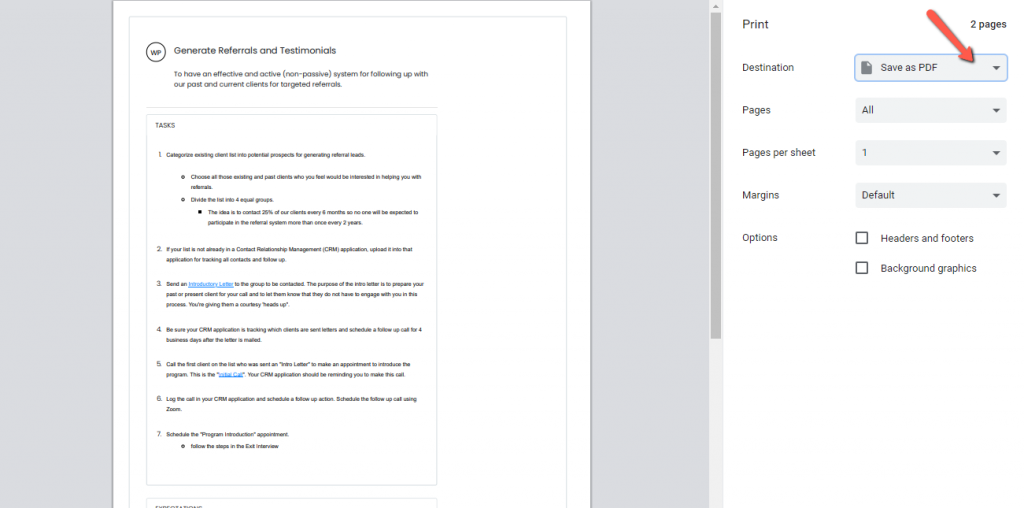 Note: if your page breaks are not correct you can go to the process tool in Touchstone and set page breaks using the page break icon in the tool bar,

Downloading a process tool to Word
Step1: Select the print icon and then the "Download to Word" button.

Your process tool when then be exported to Word.
Note: If you have a PC you will see it on the bottom of your computer screen. If you have a MAC it will be in downloads.