Introduction: Learn how to access Account Settings in Touchstone.
Step 1: Click on the wheel icon from any page in Touchstone in the top right hand corner.

Step 2: Click on Account Settings.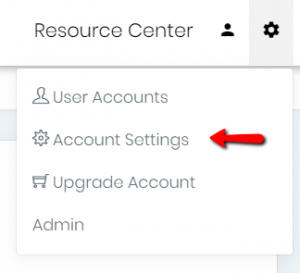 Using the Account Settings tool bar item to customize the look of your TouchStone account as well as store your company's contact information. Any changes you make to the look for your account will appear for all your users.
Note: Only the Key Account holder can access "Account Settings"