Introduction: Learn how to mark a process as complete in the process tools.
Step 1: Select a process from the Four Key Functions and go to the process tools for that process.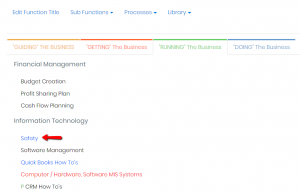 Step 2: On the process tools page, mark the box next to "Process documentation completed" to mark the process as complete, which changes the process color to black. A process can also be "un-marked" as complete by removing the check in the box.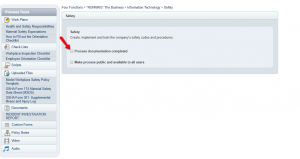 To mark a process as Public SEE Making a Process as Public.