You can change your email address and password that you use to log into Touchstone.
Step 1: Select User Settings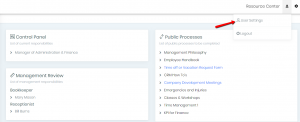 Step 2: Update the Username and Password feilds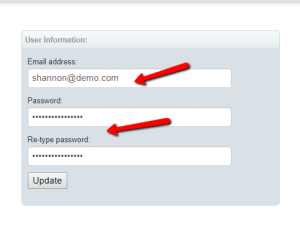 Notes:
Keep your e-mail address up to date. Your current e-mail address is used to send out information regarding Touchstone and during the password recovery process.
Your e-mail address is your username. If you change your e-mail address you will also be changing the username you use to log into TouchStone.
Your password will display as an encrypted series of dots, the number of dots dose not equal the number of characters in your password.
Your password is case sensitive and may include letters, numbers or characters.
Your password will be coded once you click the "Update" button.
You can also change Usernames and Passwords in Account Admin if you are am Adminstrator.